2013 MOTORFEST™ - Automotive Festival by Tricked Out Car Club - 10.12.13
Thank you Motorfest Friends!
What a great experience we all created together! While we have identified many great expansions and improvements for 2014, we are overwhelmed with happiness for the friendships from so many well-established & respected clubs.. and some near-legends in the custom-automotive world!

Raised over $4000 for our Charities - See our TOCC Giveback Page.!


137 Show Cars, Trucks & Bikes Present!


1000+ People through the Gates!


17 Car, Truck & Bike Clubs Present! (see list below)


Handed out $2200.00 in Goodies to the Participants!


Many Auto Enthusiasts/Independents from the Southeast United States!


65+ Awards Won.


25 Restaurants Competed in our 4th Annual Professional's Chili CookOff!


Remix - A Dance Showcase!


Pit Crew Challenge!


Live Music from 8 Bands Performed from Sat. 2pm til Sun 4:00 am! (several more acts set for 2014)


Uniquely-Fun Times & Endless Memories for All!
...Some Photos to Enjoy...
A HUGE THANKS TO ALL OUR SPONSORS & PARTNERS FOR MAKING MOTORFEST POSSIBLE!
Stay tuned for our next event and stay safe on the roads, friends... THANK YOU!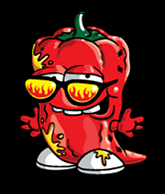 Supporting Car & Truck Clubs

Bay Mustang Club (Best Club Participation)

Vital Signs Street Designs (Best Club Presentation)

NFSP Motorsports (Fastest Pit Crew)

Outlaws Car Club

German Metal VW Club

Emerald Coast Subaru Club

Insane Innovationz

Georgia Z Club

Boosted Car Club

Acrophobia Truck Club

American Muscle Car Club

Florida Mopars

Emerald Coast Corvette Club

Renegade Car Club

Classic Cruisers

Crazy Cruisers

Tricked Out Car Club

And many uniquely-special vehicles from all over Florida, Georgia & Alabama!
Sponsors and Community Partners
Please take a look at the fine businesses that wanted to make a difference for the children & community of Bay County, Florida. We are very thankful for the care and cannot express it enough. Caring for our community as friends & neighbors is a founding principle of TOCC, and by them providing the majority of funding for this event, it allows every penny of the money raised at the event to be given directly to our charity benefactors! This is a winning formula that needs your help to succeed. No one at TOCC gets paid, no one gains from this event (except for good times)... and TOCC as a club does not gain a penny either.
Once the expense are covered, the balance is turned over to the community focus charities in our TOCC Giveback Program. It is that simple!
Platinum Sponsors

The Sleep Center - Discover Sleep Again! Panama City's Best Bedding Store!

Spinnaker Beach Club - World Famous Spinnaker!

MICA Specialties - Web Development & Technology Consulting for the Small Business & Consumer!
Gold Sponsors

New Speed Automotive - Racing Forward to Success!

Club Lavela - Come Party with Thousands!

Sparkles Detail - Croftgate USA Product Distributor and Car Care Experts!

Reel Deal - Let's Go Fishing!

Breakaway Dragstrip - 1/8 Mile Dragstrip in Fountain, Florida!

Pep Boys' Speed Shop - Panama City's Source for Auto Parts!
Silver Sponsors

Outlaws BBQ - Yummy Food, Great People!

Tuggle Insurance - Panama City's Friendliest Insurance Company!

Stereo Source - Home of Freddy's Nightmare and World Record Audio Builds!

JDRP - James' Diesel Repair and Performance - Your Diesel Repair, Service & Performance Headquarters!~!

Panache Tent & Event Rental - The South's Resource for Event Planning!

Pressprint Graphics - The Sign & Banner People!
Community Partners & Sponsors

Bullet and Bones - North Florida's Favorite Gun Range & Club!

Jana Calhoun Dentistry - Marianna, Florida Family Dentistry!

Mid-South Lumber Company of Northwest Florida, Inc. - Serving Panama City and the Surrounding Areas for over 30 years!

MyCamera2Canvas - Memories Transformed to Canvas!

Panama City Beach Police Department - Our Goal is Quality Service to our Residents & Visitors!

Summit Racing Equipment - Where the racers and enthusiasts get their parts!

Paparazzi Accessories by April - The Place to by Accessories!

Family Traditions Charters - The Fun is About to Begin!

PC Dominos Pizza - Panama City's pizza headquarters!

Starlight - Samax, Independent Dist. of Starlight Products!

Corner Pocket - Downtown Panama City Hangout!

RockAuto - All the Parts your Car will Ever Need!

Stop-Street-Racing.org - If you're serious about winning, take it to the track!

Car Covers Direct - Custom Car Covers for Any Vehicle, Fast, Affordable & Easy!

Anchorage Children's Home - An Anchor for today's Children...Strengthening tomorrow's Families!

Gulf Marine Inc - Your Boating Specialists and Honda Headquarters!

Panama City Marketplace - The Locals' Guide!

Messenger Hot Rods and Kustom Paint/Art - Kustom Paint, Airbrushing, Pinstriping, Metal Fab, Full Builds!

Somethin's Cookin! - Gourmet Foods Prepared Fresh!

Boardwalk Beach Resort - Experience the Panama City Beach in Comfort!

Badass Fender Covers - Badass Protection for your Badass Car!

NOPI - (Number One Parts, Inc.) is an Automotive Parts Distributor and Retailer!

C & G Sporting Goods - 60 Years of Being Bay County's Hunting Headquarters!

Playground Music Center, Inc. - Serving Musicians Worldwide Since 1961!

Gulf Marine, Inc. - Your Boating Specialists and Honda Headquarters!

TNT Confectionery - Funnel Stick Headquarters!

Nutrition Zone - Have You Had Your Shake Today?

Fast Scions - Your source for Scion Goodies!

Crystal Hernandez - Love Your Aroma, Independent Consultant of Scentsy Products!

Shane's Rib Shack - Ribs, Chicken & More!

BISI Fasteners - All the Nuts & Bolts One Could Dream Of!

Lee Brahier - Guild Quilter!
LOCATION?
SPINNAKER BEACH CLUB
8795 THOMAS DRIVE, Panama City Beach, Florida 32407
CLUB LAVELA (event partner providing free public parking)
WHO DID THIS EVENT BENEFIT?
100% of the proceeds of TOCC MOTORFEST 2013 will go to Anchorage's Children's Home (80%) and St Andrew Bay Center (20%), with both being located here in Bay county, Florida. They both will be out with us for the day, so come join us and enjoy the diversity in music & automobiles! We are very open about where the money goes so you can rest assured it is for a good cause and what we say up front to you, is what we will do. Please review our TOCC Giveback page and contact us anytime to get involved and help out.
We held one beautiful auto festival and so much more! Such as...
4th Annual Professionals Chili CookOff Participants (3:00 pm - 5:00 pm)
Celebrity Judging by Mandy from Island 106 and our Police Chief Drew Whitman and backup by the Panama City Beach Police Department!
| | |
| --- | --- |
| Spiciest Division | Most Original Division |
| Red Elephant pizza & Bar | Little Miss Cheesiest Gourmet Grilled Cheese Truck |
| Outlaws BBQ | Tom's Hot Dogs |
| Chili's | The Cheese Barn |
| Corarms' Thomas Drive | Dead Eye Dick's Steakhouse |
| Cooking Under The Influence Catering | The Egg & I |
| Panama Pizzeria | Dirty Dick's Crab House |
| Flamingo Joe's Grill | Panama Pizzeria |
| Billy's Oyster Bar & Crab House | Patches Pub & Grill |
| Dat Cajun Place Cafe | Hammer Head Fred's |
| Time Out Sports Bar & Grill | Newk's Express Cafe |
| Blue Top Waffle Shoppe | Smitty's Barbecue |
| | Bay High School Culinary School |
| | Cetacean Marine- Athena Research Vessel |
| | My Best Friend's Kitchen |
Live Entertainment (Sat. 2:00 pm - Sun. 4:00 am)
We have a great lineup of live music from a wide range of genre that is sure to entertain you! Come enjoy this free community music festival brought to you by our fine sponsors (listed below). Free entry, free parking, priceless memories!

Grand Theft Audio - 10:00 pm - 3:30 am, inside stage.

Common Place Rebellion - 9:10 pm - 10:00 pm, outside stage.

Something to Yield - 8:15 pm - 9:05 pm, outside stage.

Vantage Point - 5:30 pm - 6:20 pm, outside stage..

Unbreakable Bloodline - 4:15 pm - 5:05 pm, outside stage..

Erin Martone - 3:30 pm - 4:05 pm. outside stage.

KD of Legacy - 2:30 pm - 3:20 pm, outside stage.

Michael Compton - Opening Show, outside stage..
Remix - A Dance Showcase (6:45 pm - 7:15 pm)

Ronvic Mann

Brent Miller

Noved Devon

Marco Mcquillar

Rimon Cotton

Brian Thomaston
Media Partners (contact us to get involved)

Acevedo Photography - Professional Video & Photography!

Blacktie Motorsports - The Taste of the Southeast!

Motorfest Magazine - By Land. By Air. By Sea!

Justin Weathermon Photography - True Auto Enthusiast!

Planet X Entertainment - Georgia's High-Energy Connection!

V 100 - A Whole New World of Radio for Women!

Island 106 - Home of "That Guy" Kramer and Mandy in the Morning!

97.X Rock - Panama City's Rock Station!

94.5 WFLF - Panama City's Fox News Radio!

Bob FM 105.1 - All Those Classics and More!

98.5 WFSY - Panama City's Best Variety!

PFM 107.9 - Kickin the Beat Up!

103.5 KICK'N COUNTRY -

ARROW 95.9

92.5 WPAP - Panama City's Country Station!

Talk Radio 101.1 FM - Panama City's Talk Station!

99.3 WEBZ - Panama City's Hip hop and R&B!

Various Online Auto-Related Websites & Blogs (will list after event)
Thank you for your continued support of Tricked Out Car Club's Motorfest from all the members, officers, sponsors, and supporters of this community automotive event. It is put on by the efforts of many; all non-paid helpers as no one in TOCC gets paid a penny, no one - it is all given back to better our local community... following the core values & principles of TOCC.
-James Clemens - President & Founder
WHERE DID THIS EVENT COME FROM?
TOCC MOTORFEST was designed & created by James Clemens, president & founder of Tricked Out Car Club. It is put on with the efforts of TOCC officers & members doing much to help and fine tune it. This is in keeping with the operations of Tricked Out Car Club being a collective effort by many and at the direction of James Clemens. We look forward to seeing you at TOCC MOTORFEST 2013, so please contact us anytime with any questions. TOCC works hard all year long to prepare a truly high-end, high-energy automotive event for you!!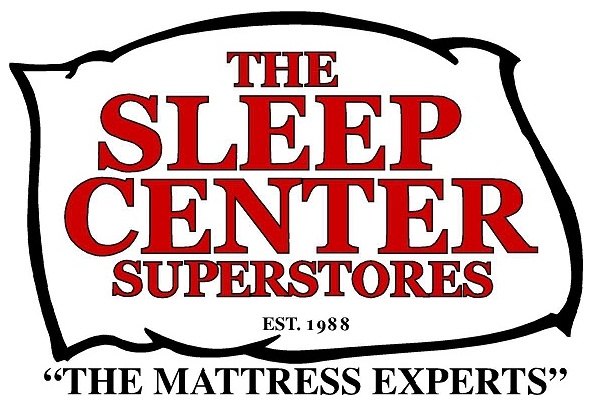 All proceeds of all our shows always go to several local charities benefitting children, military veterans, first responders and animals through our TOCC Giveback Program. We look forward to seeing our old friends...and meeting some new ones as well! Please consider attending and helping us reach our goals.
If you are a community business or individual that would like to help or be a part of this event, please contact us. You can also drop us your thoughts or ideas for this event, or let us know of something we simply did not get right in your eyes. I can assure you if you do miss the mark, we will be sure to not miss it again. We will always strive for perfection with all of our events.
Please contact us for more information or to get involved with this event! CALL TOCC (850) 571-7037
If you would like to help us keep the auto enthusiast community rolling strong but cannot attend the show, you can click the button and make a donation securely and privately.
TOCC... we never rest, we never stop moving... and we strive to provide our guests with the very best experience. Friendly, Respectful & Professional is the TOCC way!™