News
CroftgateUSA Products
by www.sparklesdetail.com
March 12, 2011
Croftgate has been in the United Kingdom producing and selling its products throughout Europe since 1998. Because of Europe's stringent environmental regulations (among the strongest in the world, Croftgate went through a metamorphosis becoming what it is today.

CroftgateUSA decided to bring a whole new technology to the United States. A high performance eco responsible range of waterless car wash and car detailing products alongside the already popular range of low water LABwash and waxes, leather cleaners, compounds and polishes and many other award winning products. All made wherever and whenever possible, with no petroleum solvents and no listed hazardous ingredients.

"Amazing! That's what everybody says!" exclaims Rick Sures, president of CroftgateUSA. "When people use our revolutionary technologies for the first time, they experience ease of use, longevity of shine, unparalleled surface protection within minutes versus hour, and are so shocked the news spreads like wild fire by word of mouth."


So Who Are We?

We are like you! We are people who take pride in our vehicles.

We are the manufacturer. We actually formulate and produce all of our products. Beginning in our labs, CroftgateUSA has a team of scientists dedicated to producing quality products with the lowest environmental impact. On to our manufacturing and bottling facilities located globally. We maintain the highest level of consistency possible in all of our car care and other products.

A couple Examples of how we maintain consistency:

Human quality control at every level of the production phase by a highly trained production staff. We use ONLY purified water to avoid fluctuation of minerals and other contaminants in the water Head chemists inspect final product approving it before bottling.
Give Tim at Sparkles Detail a call to try some of these great products today! (205) 520-6402
Cyclone Power Technologies
by www.cyclonepower.com
January 10, 2010
Cyclone Power Technologies is a research & development company focused on helping solve two of the great problems of our time: our dependence on fossil fuels, and the resulting unsustainable consequences to our environment.
Our solution is the all-fuel, earth-friendly Cyclone Engine.
The Cyclone Engine is a Rankine Cycle heat regenerative external combustion, otherwise known as a "Schoell Cycle" engine. In short, the Cyclone is a 21st century, high efficiency, compact and powerful steam engine.

The Cyclone Engine is capable of running on virtually any fuel (or combination of fuels) including today's promising new bio fuels, while emitting far fewer pollutants than traditional gas or diesel powered internal combustion engines. From garden equipment and generators to cars, trucks, trains and ships, we see a day when our planet will be powered in a sustainable manner by just One Engine – the Cyclone Engine.

* See How It Works
* Internal Combustion Automotive Engines vs Cyclone Automotive Engines
Corporate Profile:
Cyclone Power Technologies is the developer of the award-winning Cyclone Engine – an eco-friendly external combustion engine with the power and versatility to run everything from portable electric generators and garden equipment to cars, trucks and locomotives. Invented by company founder and CEO Harry Schoell, the patented Cyclone Engine is a modern day steam engine, ingeniously designed to achieve high thermal efficiencies through a compact heat-regenerative process, and to run on virtually any fuel - including bio-diesels, syngas or solar - while emitting fewer greenhouse gases and irritating pollutants into the air. Currently in its late stages of development, the Cyclone Engine was recognized by Popular Science Magazine as the Invention of the Year for 2008, and was presented with the Society of Automotive Engineers' AEI Tech Award in 2006 and 2008. Additionally, Cyclone was recently named Environmental Business of the Year by the Broward County Environmental Protection Department. For more information, visit www.cyclonepower.com.
Automotive Enthusiasts Should be Aware of Asbestos Risk
By: Matt Richfield
December 10, 2008
When people mention asbestos, we often think of a hazard of many years ago that we no longer need to be concerned with. However, even as most asbestos products were banned in the late 1970's by the Environmental Protection Agency and Consumer Product Safety Commission, many of these products still exists in industrial equipment, home construction, and yes, even older auto parts. Knowing where you may encounter these products and how to handle them can prevent a potentially life threatening exposure to asbestos.
Asbestos was used in thousands of products before production was halted. Asbestos proved to be an efficient and inexpensive insulation material. It was also very durable and its fibers could generally be included in all construction compounds. Among the more common uses of asbestos was in brake pads and friction linings in automobiles built prior to 1980.
Obviously, brake pads and brake linings generate a great deal of heat as friction is generated. The asbestos in these linings counteracted this heat and kept the pads intact and resistant to the temperature increase. Intact asbestos products do not pose a significant hazard. However, when they are modified or disturbed, they often release harmful fibers into the surrounding air supply.
Older brake pads and linings likely contain asbestos and should be treated as such. If modifying an older vehicle it is important to note if the brake pads appear very old or damaged. In these cases, it is much more important that they be handled with the appropriate protective equipment. In some cases, if the material is very compromised, it may make sense to speak with an asbestos consultant to determine a course of action.
In recent years there has been a rising incidence of mesothelioma, an aggressive asbestos-related cancer, in former auto manufacturers and auto repair workers. In most cases these cancers are directly attributed to occupational asbestos exposures. Options for mesothelioma treatment and therapies for other asbestos-related health complications are extremely limited. Most patients face a prognosis of between 6 and 18 months.
Luckily we don't employ asbestos in auto parts anymore and health complications in auto workers related to asbestos exposure should not be a problem going forward. But these materials are still in older vehicles and should be approached with extreme caution. Serious health conditions related to asbestos exposure are entirely preventable if people are aware of the materials they are working with and how to handle them.
Paul McVeigh
Automotive News
March 4, 2008 - 2:48 am ET
GENEVA -- Toyota has no plans to sell diesel-hybrid cars, Katsuaki Watanabe, the carmaker's president, said.
Watanabe said diesel hybrids would be too expensive for customers. "Technologically, a passenger car with a diesel hybrid is feasible for us since we already have a truck in Japan with a diesel hybrid. But a diesel hybrid car would cost more than a gasoline hybrid. Today we have no plans to introduce a diesel hybrid," Watanabe said,
Watanabe was speaking in Geneva at a press event Monday on the eve of the annual auto show in the Swiss city.
Toyota introduced its Prius gasoline hybrid car in 1997. The carmaker also sells Lexus cars with gasoline hybrid powertrains. Watanabe said the carmaker aims to reach 1 million annual sales of hybrid cars during the next decade.
---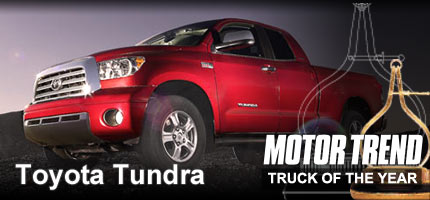 ---
Toyota Motors
March 2008
2008 Geneva Auto Show: Toyota Urban Cruiser unveiled
Toyota has given its new Urban Cruiser small SUV its European debut at the Geneva motor show, the latest addition to its distinguished 4×4 vehicle heritage. The new model is aimed firmly at the urban all-road market, where European sales have almost doubled since 2002. Scheduled to go on sale in the UK during the first half of 2009, it responds to customer demand for stylish SUVs with lower fuel bills and CO2 emissions: Urban Cruiser is expected to come in below the 140g/km emissions benchmark.

Urban Cruiser draws on Toyota's rich history of SUVs, which began in 1951 with the launch of the legendary Land Cruiser and went on to feature the landmark RAV4 in 1994 – the model which created the European compact SUV market.

The new Urban Cruiser is designed as an aspirational urban SUV that is very close in spirit to the discontinued three-door RAV4 with its compact dimensions, clever packaging, practicality and four-wheel drive transmission.

Muscular Styling

Urban Cruiser has the rugged, muscular appearance expected of an SUV, but with five-door practicality and compact dimensions that make it suitable for driving around town. It measures 3,930mm long, 1,725mm wide and 1,540 tall, with spacious accommodation for five inside, plus ample luggage space.

A high belt line, additional bumper protection, prominent lower door sills and pronounced wheel arches give the vehicle a robust appearance. The headlamps flow back from the front grille, out towards the wings, further accentuating the car's wide and tough road stance.

Turn indicators are recessed into the door mirrors and the rear lamp units extend into the rear wings and tailgate. The show car is fitted with five-spoke 17-inch alloy wheels and a special Ice Blue paint finish.

Urban Cruiser will play a significant role in cutting the overall emissions of Toyota's model range to an average 140g/km by 2009.